MAY 21//2014//0800PDT//USA...
---
TO: CMD//FROM:FIELD: SUBJ: INTELREP 0521A

---

FOLLOWING REPORT FILED:

TRIPOLI, Libya (AP) — Libya's Interior Ministry, along with the country's the U.N. ambassador and the commander of the air force, backed a renegade general's offensive against Islamist lawmakers and extremist militias, further building support Wednesday for a campaign the government has described as a coup.
The show of support for Gen. Khalifa Hifter appears to have triggered a heavy backlash.
Libya's navy chief Brig. Gen. Hassan Abu-Shanaq, some of whose units have allied with Hifter, was wounded in an assassination attempt in the capital, Tripoli, early Wednesday, along with his driver and a guard, the official news agency LANA said. The night before, the air forces headquarters in Tripoli came under a rocket attack but no casualties were reported.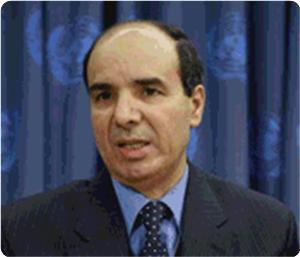 In a boost for Hifter, Libya's U.N. envoy, Ambassador Ibrahim al-Dabashi, announced his support Wednesday, saying the general's campaign is "not a coup ... but a nationalist move."
Al-Dabashi backed Hifter's demands for the suspension of parliament and for the transfer of all powers to a caretaker government, and he called for Libya to be purged of militias. He urged Hifter and his loyalists not to interfere in politics but to restrict themselves to building cohesive military forces.
A militia umbrella group that backs parliament's Islamists, the Libyan Revolutionaries Operation Room, called on militia fighters working under the Interior Ministry and military to withdraw
The night before, Col. Gomaa al-Abbani, the chief commander of Libya's air force, backed Hifter in a televised address.
Shortly after al-Abbani's speech, several rockets reportedly targeted military bases in Tripoli as attackers looted and set fire to offices belonging to the air force. The explosions rattled residents but there was no word on casualties.
View COUP IN LIBYA in a larger map
---
---
---
---
TO: CMD//FROM:FIELD: SUBJ: INTELREP 0521A
---
MAY 20, 2014///0100HRS LOCAL...
---
TO: FWD RECON; FROM: COC; SUBJ:INTELREPS POSTED:
---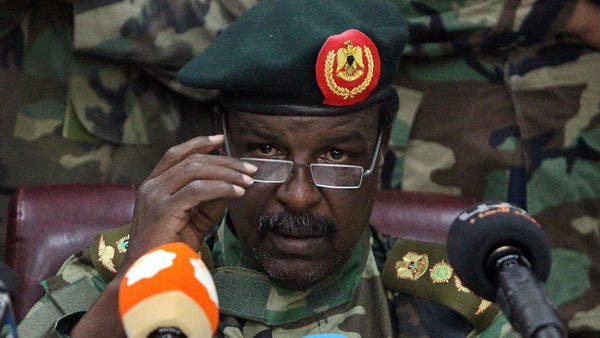 "We (SAAQA) are joining the "operation of dignity" launched by the Libyan National Army with all our men and weapons," said Colonel Wanis Abu Khamada, of the name given to the operation launched by rogue General Khalifa Haftar.
..........................................
Algeria has also imposed restrictions on border crossings, allowing only Algerian citizens to cross from Libya and only Libyan citizens into Libya, a security source said.
............................................
"The Torbuk air force base will join...the army under the command of General Khalifa Qassim Haftar," the statement said. Staff at the air base confirmed its authenticity.
...........................................
Saudi Arabia closed its embassy in Tripoli and evacuated its diplomatic staff due to security reasons on Monday.
...........................................
No-fly in Benghazi effective until May 25.
..........................................
Benghazi's naval base was the latest military facility to defect to the rebel ranks. It said in a statement that it was joining "the operation of dignity."
---
TO: FWD RECON; FROM: COC; SUBJ: FOLLOWING INTELREPS POSTED:
---
TO: FWD POINT//FROM: DETACH//SUBJ:ON STANDBY
---
ESCAPE FROM TRIPOLI...
FOLLOWING REPORTS FILED:
CNN --The U.S. military has doubled the number of aircraft ... to evacuate Americans from the U.S. Embassy in Tripoli, Libya, CNN has ...

GLOBAL POST

Washington is closely monitoring an upsurge of violence in Libya, but has not decided yet whether to order the closure of its embassy in Tripoli, a US official said Monday. Libyan gunmen stormed parliament in southern Tripoli on Sunday, hot on the heels of...



ARAB NEWS--

Saudi Ambassador Al-Ali said all Saudi diplomats in Libya were flown out in a decision made "in coordination with the Libyan side." He added that the mission ... On Friday, Algeria sent a special forces team into Tripoli to evacuate its ambassador and embassy

staff following threats. Algeria has also ... Turkey is one of the last countries to maintain a diplomatic presence in Benghazi, where the US ambassador was killed during an attack by Islamist militants on the American diplomatic mission in the port city in 2012.
AL-ARABIYA

Around 50 Sonatrach workers were working in Libya, and all will be out within two days, the source said. On Friday, Algeria sent a special forces team into Tripoli to evacuate its ambassador and embassy staff following threats, according to Reuters.

---

TO: FWD POINT//FROM: DETACH//SUBJ: ON STANDBY
---
---
TO: FIELD// FROM: BRAVO002A//SUBJ: SIEGE OF PARLIAMENT
---
BE ADVISED OF THE FOLLOWING DEVELOPMENTS IN LIBYA, REF MAP BELOW.....
MAY 20: NEW POINTS ON MAP:
BORDER CROSSING 001
LIBYA-TUNISIA //RA'S AJDIR INTERNATIONAL COASTAL HIGHWAY 33.148654596290896N,11.566801071166992E

BORDER CROSSING 002
UNMARKED ROAD LIBYA-TUNISIA 32.95616344361713N,11.515302658081055E

BORDER CROSSING 003
LIBYA-TUNISIA; HIGHWAY C112 31.975463762188678N,10.6842041015625E

BORDER CROSSING 004
LIBYA-ALGERIA//GADAMIS NORTH// HWY N53 30.174514960355882N,9.398460388183594E

BORDER CROSSING 005
LIBYA-ALGERIA GADAMIS SOUTH//HWY N53 BYPASS 30.01054421834381N,9.442577362060547E

BORDER CROSSING 006
LIBYA-ALGERIA //HWY N3A 24.782136970359584,10.151023864746094

BORDER CROSSING 007
LIBYA-EGYPT//MUSAID INTERNATIONAL COASTAL ROAD 31.575903027812323N,25.07526397705078E
View LIBYA COUP in a larger map
---
---
TO: DOCS//FROM: FILE///SUBJ: SAUDI EMBASSY CLOSED
---
FOLLOWING REPORT FILED:
The Saudi ambassador to Libya Mohammed Mahmud al-Ali told SPA the kingdom's consulate in Libya was also closed "due to the current circumstances and the security situation."He said all diplomats in Libya were flown out of the North African country.
DAILY STAR:
The Saudi Embassy isn't the first to be shuttered in the face of renewed fighting in the Libyan capital. On Saturday, Algeria also suspended its functions in the crisis-hit country, saying that the ongoing turmoil in Libya posed threats to its diplomats in the country.
STAY APPRISED OF THE STATUS QUO
---
TO: DOCS//FROM: FILE///SUBJ: SAUDI EMBASSY CLOSED
---
NEEDS VERIFICATION: 0518//1730PDT/USA//
عاجل : قطع خدمة الانترنت علي مدينة بنغازي
Urgent: cut off Internet service to the city of Benghazi
--------------------------------------------------------------
MISRATA SHIELD (32.377533N,15.092017E)

INTLNEWSTV REPORTS: 05/18/1800HRSPDT/USA:

نوري ابوسهمين يصدر قرار بإستجلاب درع الوسطي من مصراتة الي طرابلس لإستخدامهم في تأمينها و تأمين مقر المؤتمر الوطني المتهاوي
Nuri father arrows decision to bring Central shield from misratah to Tripoli for use in secure and lock collapsing National Congress headquarters
------------------------------------------------------------------------------------
05/18/2100hrs:
TO:UNITS//FROM:FWD//SUBJ:INTLNEWSURGENT//0600LOCAL//
BULLETINS:
------------------------------------------------------------------------------
قناة ليبيا الدولية Libya International Channel
about a minute ago · Edited
عاجل | مسلحون يعتدون على مقر شركة تجارية مملوكة لمدير قناة ليبيا اولا في العاصمة الليبية طرابلس ويحرقو مقر الشركة بالكامل .
Urgent | Gunmen attacked the headquarters of a trading company owned by the Director of the first channel of Libya in Tripoli weiharko corporate headquarters
---------------------------------------------------------------------------------
قناة ليبيا الدولية Libya International Channel
4 minutes ago
عاجل : القوات الخاصة تقصف الان بصواريخ الجراد احد المواقع التي انطلقت منها الصواريخ بإتجاه قاعدة بنينا في بنغازي
Urgent: special forces bombard now Grad a site which rockets towards the base built in Benghazi

TO:UNITS//FROM:FWD//SUBJ:INTLNEWSURGENT//0600LOCAL//
---
TO:FWD//FROM:FIELDRECON//SUBJ:GROUNDSITUATION//TRIPOLI//1500PDT//USA//

---
FOLLOWING:(AFP)

"We, members of the army and revolutionaries (former rebels), announce the suspension of the General National Congress," said Mokhtar Fernana, reading out a statement broadcast.
Earlier, heavy gunfire and clashes broke out in the south of the Libyan capital, near the country's interim parliament whose members were evacuated.
Witnesses and an MP said the clashes erupted on Sunday after a convoy of armoured vehicles entered Tripoli from the airport road and headed for the General National Congress (GNC).
GNC members were evacuated after gunmen in civilian clothes attacked the building, according to a member of the interim parliament, who was unable to identify the assailants.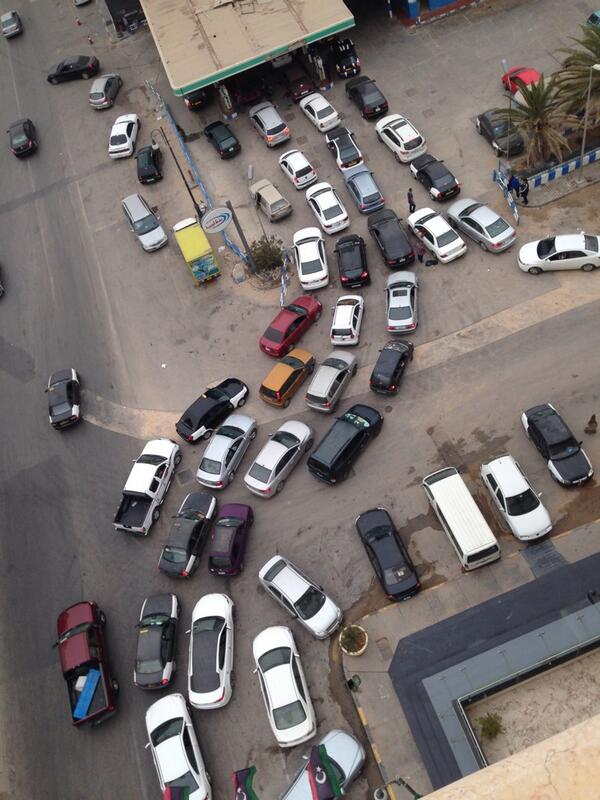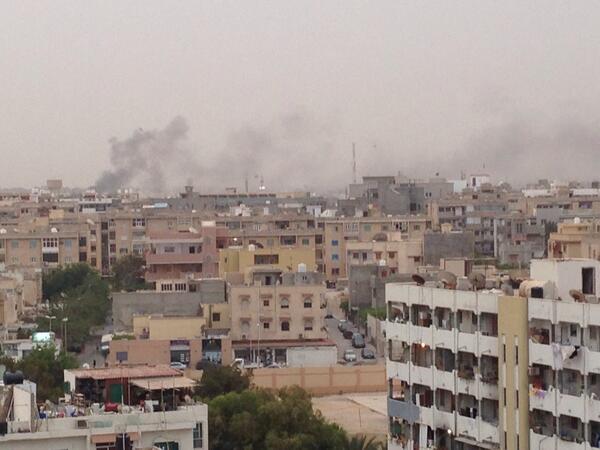 But some witnesses said the gunmen were members of the powerful Zintan brigades, made up of former rebels who fought late dictator Moamer Kadhafi in 2011.
The groups from Zintan now control areas in southern Tripoli around the airport.
They said a column of smoke billowed over the GNC building after gunmen set fire to an annex, and that several cars parked nearby had been damaged.
Roads leading to parliament were also sealed off, as Tripoli residents rushed home.
Later, the gunmen were seen pulling back to their base and gunfire was heard along the airport road, witnesses said.
---
ABU SALIM NEIGHBORHOOD
32.848611N,13.171111E

05/18/14/0600HRS:
(CNN)
A CNN correspondent in Tripoli could hear intense blasts and gunfire coming from the road to the city's airport. Roads were being blocked off, according to eyewitnesses.
Fighting appears to have spread to several parts of Tripoli and roads are being blocked off, according to eyewitnesses.
One of those people told the correspondent that he and his family are leaving their Abu Salim neighborhood, which is in the southern suburbs of the capital where fighting has increased and militias are engaged in battle on the street.
The man said he saw a shell hit a neighborhood building along the airport road and that a fire had started.
TO:FWD//FROM:FIELDRECON//SUBJ:GROUNDSITUATION//TRIPOLI
---
---
TO: FIELD// FROM: BRAVO002A//SUBJ: SIEGE OF PARLIAMENT
---